Volkswagen Parts Specials
15% Off In Stock Driver Selection Items
Valid only at Kendall Volkswagen of Anchorage. Not to be combined with any other offer, coupon, and/or discount. Must present coupon at time of purchase/service write-up. No cash value for coupon. One coupon person or household. Other restrictions may apply. Please see dealer for complete details. Expires: 2/29/2020
EXPIRES: 02/29/2020


Service: 855-606-1609
15% Off In Stock Driver Selection Items
Expires: February 29, 2020
Receive Up To A $75 Prepaid MasterCard w/ Purchase of 4 Select Goodyear Tires
Valid only at Kendall Volkswagen of Anchorage. Applies to specific models. Not to be combined with any other offer, coupon, and/or discount. Must present coupon at time of purchase/service write-up. No cash value for coupon. One coupon person or household. Other restrictions may apply. Please see dealer for complete details. Expires: 3/31/2020
EXPIRES: 03/31/2020
Kendall Volkswagen of Anchorage
6115 Old Seward Hwy, Anchorage, AK
Service: (907) 272-5522
Receive Up To A $75 Prepaid MasterCard w/ Purchase of 4 Select Goodyear Tires
Expires: March 31, 2020
Valid only at Kendall Volkswagen of Anchorage. Applies to specific models. Not to be combined with any other offer, coupon, and/or discount. Must present coupon at time of purchase/service write-up. No cash value for coupon. One coupon person or household. Other restrictions may apply. Please see dealer for complete details. Expires: 3/31/2020
---
Anchorage Volkswagen Accessories Specials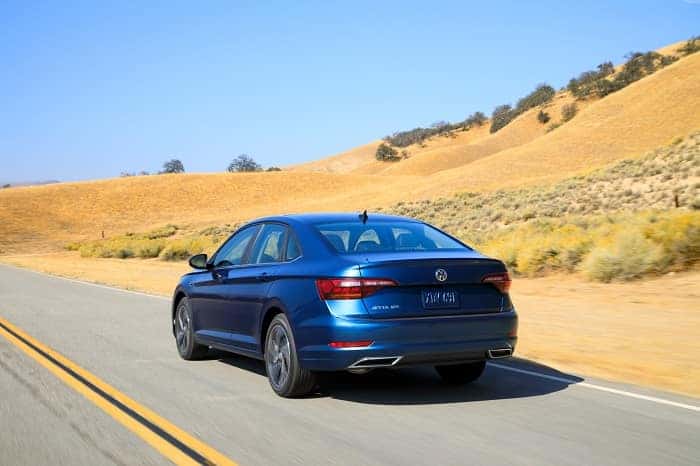 Are you looking to personalize or upgrade your Volkswagen in Anchorage? At Kendall Volkswagen of Anchorage, you will find the genuine OEM Volkswagen parts you need for any project while you save money with our Volkswagen parts specials. Our Volkswagen Parts Center maintains an extensive inventory of high quality parts and accessories and is staffed with knowledgeable employees that are here to help you. Whether you're looking to add a personal touch to your new Volkswagen Golf GTI or need a roof rack for your Volkswagen Atlas, we are sure to have what you're looking for.
We understand replacement parts can get pricey and are proud to offer great Volkswagen parts specials and Volkswagen accessories specials to our customers near Palmer, Kenai, and Eagle River. Be sure to check back regularly because our parts specials are updated frequently.
Auto Parts in Anchorage
Whether you're looking to customize your Volkswagen Jetta from top to bottom or want to get more out of every mile, our Anchorage Volkswagen dealership offers the Volkswagen parts you're looking for. After all, since a car is an extension of the person driving it, we want to help you make it look and drive exactly how you want. Your Anchorage Volkswagen dealership is here to help you customize your Volkswagen car or SUV to your unique specifications. That's just our policy at Kendall Volkswagen of Anchorage, and the professionals on our staff would be happy to provide you with everything from expert opinions to hands-on help.
Kendall Volkswagen of Anchorage offers expert advice in addition to our monthly Volkswagen part specials. Simply fill out one of our order forms online and our representatives will get you started right away. Or, if you'd like to get a more hands-on experience, come see us at 6115 Old Seward Hwy Anchorage, Alaska 99518, where you can speak with our staff yourself.
We look forward to your visit and helping you find the Volkswagen parts and accessories you need. If you have any questions about our selection of auto parts in Anchorage, we are more than happy to answer them. Contact us at Kendall Volkswagen of Anchorage and get started with our team today!